Have you ever shot a nice buck but did not want to spend the money to get a shoulder mount?
Last year I shot a 3.5 year old 8 point that falls into this category. While hunting the Ohio rut, I had 3 nice bucks walking around in the field I was hunting. All three would walk into the trees a hundred yards away from me then come running out! I was convinced that the giant ten point was in those trees and about to be on my wall. I started grunting at the bucks, but they were completely uninterested in me. I soon stepped up my game and did a long breeding grunt followed by a estrus bleat.
The 8 point took the bait! he came in my direction then tried to circle down hill and come from down wind. instead, he came straight up the hill to within 5 yards of my stand! I decided to shoot him because of the fact that I called him in. Now I have a nice buck that I want to put on my wall. My buck will be hydro dipped in the next couple of weeks, so I thought I could give you some good ideas.
[nextpage]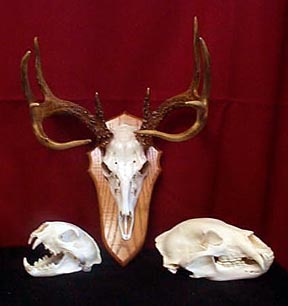 [nextpage]
[nextpage]