Nicole Kissane was sentenced last month for her role in what is being described as a 40,000 mile reign of eco-terrorism. Her and coconspirator, Joseph Buddenberg went on their rampage that stretched across the country.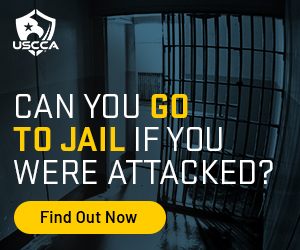 NBC 4 out of LA reported that, it all started in the summer of 2013 when the couple drove from Oregon to San Diego. Upon arrival they used paint, stripper, a super glue-type substance, butyric acid, muriatic acid and glass etchant to vandalize San Diego furrier Furs by Graf. The two also vandalized the personal properties of current and former owners of the business in La Mesa and Spring Valley.
From there they traveled across the country. Other instances of terror include releasing mink from farms across the midwest, slashing tires of meat distribution trucks in San Francisco, smashing windows and gluing door locks at furrier businesses in Minnesota.
The two snuck onto farms in Idaho, Iowa, Pennsylvania, Wisconsin and Minnesota and freed mink and destroyed breeding records. In one case, they released a bobcat from a farm in Montana, according to the FBI.
They slashed vehicle tires, glued businesses locks or smashed windows, vandalizing property in San Diego, Spring Valley and La Mesa, California. They are also charged with vandalizing and attempting to flood the Sun Prairie, Wisconsin, home of an employee of the North American Fur Auctions.
"Vandalizing homes and businesses with acid, glue and chemicals in the dark of night is a form of domestic terrorism," said Acting U.S. Attorney Alana W. Robinson. "Whatever your feelings about the fur industry, these sentences are a pretty strong signal that this isn't the right way to effect change.
She and Buddenberg were both arrested by the FBI's Joint Terrorism Task Force in their hometown of Oakland in July of 2015.
Kissanenwas sentenced to 21 month in prison and ordered to pay $423,477 in restitution in federal court after she pleaded guilty last December to Conspiracy to Violate the Animal Enterprise Terrorism Act.
Buddenberg, who pleaded guilty to the same charge last February, was sentenced to two years in prison and ordered to pay $398,272 in restitution.
You can read the entire press releases:
CLICK HERE for nbclosangeles
CLICK HERE for nbcsandiego