A Massachusetts man who was being attacked by two pit bulls was killed with a crossbow when a neighbor tried to rescue him.
According to ABC News, 27-year-old Joshua Jadusingh was being attacked by two pit bulls that lived at his residence. His neighbor heard him yelling for help, called 911, and grabbed his crossbow in an attempt to intervene. That is when things went downhill.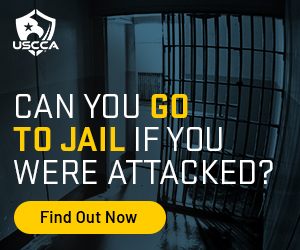 At a news conference, Berkshire County District Attorney Andrea Harrington said. The neighbor fired the crossbow, striking one of the pit bulls in the scruff of the neck. The arrow then went through a closed door and hit the victim while he was trying to barricade himself from the dogs.
Officers soon responded and found the two dogs — which both had a "history of being aggressive" — "engaging in a volatile confrontation," according to prosecutors.
The animals then "came at" the officers, Harrington said, so the police used their weapons "to neutralize" them. Both dogs were killed by police, prosecutors said.
Unfortunately, Joshua Jadusingh was killed by the stray bolt. A child was with him in the residence but was unharmed.
Harrington called the neighbor a good Samaritan. He's "very distraught" and was good friends with the victim. She does not expect any charges to be filed against the neighbor.
It is an unfortunate situation, and even in high-stress situations, we must always remember to know what is behind your target before you shoot. Please keep everyone involved in the situation in your prayers.