Ocellated Turkey is sometimes referred to as the Mexican turkey. They are primarily found in the Yucatan Peninsula of Mexico, as well as Belize and Guatemala. They are known for their beautiful feathers that look similar to a peacock.
The Ocellated Turkey is smaller than the turkey found in the United States, with toms weighing only 11 pounds and the hens weighing 6.6 pounds.
To receive a turkey grand slam you will need to kill all four subspecies of the turkey found in the U.S. This includes the Eastern, Osceola, Rio Grande, and Merriam's. To make it a royal turkey slam you will need to add the Ocellated turkey in Mexico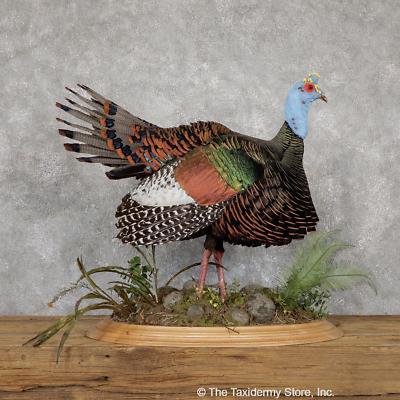 If you want to hunt one of these beautiful birds, it will take you to Mexicos Yucatan Peninsula, which has the only huntable population in the world. You will need to contact a guide to set up your hunt. A 5 day guided hunt will cost around $3,600 for one Ocellated Turkey with an additional bird costing another $1,200. This hunt includes all permits, lodging, and food. The season is from late March till early May.