Opening day approaches.
Millions of turkey hunters will be heading to the field in attempt to harvest a long bearded tom. Whether you are one of those who spend endless hours scouting, talking to other hunters, and researching online for that perfect hunting spot, or you just prefer to let the dice roll, turkey season is something that we've been looking forward since deer season ended.
Not all states are created equal when it comes to turkey hunting.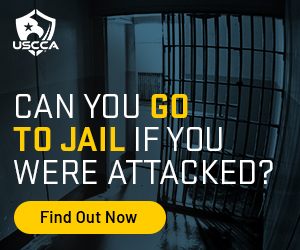 Here are the top 10 turkey hunting states.
10. Nebraska
Turkey Population: 144,733
2014 Harvest numbers: 18,960
Season Dates: March 25 to May 31 Archery, April 15 to May 31 Shotgun
9. Texas
Turkey Population: Rio Grande – 500,000/ Eastern – 8,000/ Merriams – around 500
2014 Harvest numbers: 19,941
Season Dates: varies
8. Michigan
Turkey Population: 200,000
2014 Harvest numbers: 31,377
Season Dates: varies
7. Kansas
Turkey Population: Rio Grande -175,000/Eastern 87,500/ Hybrid – 87,500
2014 Harvest numbers: 31,400
Season Dates: April 3-11 Archery, April 12 to May 31 Regular
6. Tennessee
Turkey Population: 248,748
2014 Harvest numbers: 32,586
Season Dates: April 1 to May 14
[nextpage]
5. Wisconsin
Turkey Population: 350,000
2014 Harvest numbers: 37,804
Season Dates: April 19 to May 30 (varies by zone)
4. Alabama
Turkey Population: 400,000 to 450,000
2014 Harvest numbers: 40,600
Season Dates: varies
3. Pennsylvania
Turkey Population: 210,235
2014 Harvest numbers: 41,260
Season Dates: April 29 to May 31
2. Georgia 
Turkey Population: 335,000
2014 Harvest numbers: 44,106
Season Dates: March 25 – May 15
1. Missouri
Turkey Population: 317,000
2014 Harvest numbers: 47,603
Season Dates: April 18 to May 7
CLICK HERE for more list posts