The apprentice hunting program has been a huge success all across the US. Over the past decade, many states have instituted the program that allows new hunters to hunt with a licensed hunter without having to go through a hunter safety course. The program has led to numerous hunters going afield for the first time, but none have a story as remarkable and heartwarming as Pierce Pennaz.
Pierce has down syndrome, but the had an overwhelming desire to hunt. The only thing standing in his way was a state law that required every hunter to take a hunter safety course led. His dad contacted their state representative and got the wheels in motion leading to Minnesota adopting an apprentice hunting program.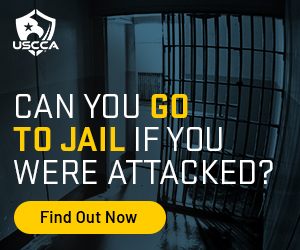 It took two legislative sessions, but Pierce finally got it done and killed a beautiful 6-point buck. His mother posted the story and a video on Facebook and it is priceless. A lot of hunters will get deer this season. But may not have a story like this one…
A few years ago, Steve contacted Minnesota State Representative Jim Nash to ask him to consider drafting a bill so that Pierce could hunt with Steve (without taking a hunter safety course which is law but Pierce would be unable to pass). After 2 legislative sessions, the bill passed and Pierce could hunt as an apprentice, as long as he was within arm's length of Steve.
So yesterday, Steve and Pierce go on their first hunt together on family property where my Dad and brother used to go. Thanks, Gladys, Jerry and Ron Mellum. They went out at first light and saw a few bucks. Unfortunately, Pierce starts throwing up. They leave the stand and go back to the hotel and Pierce sleeps for several hours. He wakes up and tells Steve he is better. So they head back to the farm. A few hours later, Pierce gets a buck in the sight, shoots and makes a great 120-yard shot with a shotgun. I knew if Pierce got a deer in his gun sight that he'd get it. He has practiced and is a really good shot.
They follow the blood trail to a ravine where, unfortunately, the deer had rolled into. Here's what Pierce has to say in the video. "The deer jumped right there. That's his blood. He fell down in a puddle. Get deer sticks. 6-pointer.
He shows Steve how big it is (like it's a fish)!
Pierce loves "deer sticks" (jerky). Steve and Maddie have brought home many – now it's Pierce's turn.
They got the deer out after dark using a 4-wheeler and lots of rope. Pierce got pizza to celebrate (of course). I'm sure there is much more to the story but that's the highlights from the excited phone calls I've received.
Great memories…that were pretty hard to come by. The best kind.
Thanks to Steve for carrying on the great hunting tradition with our kids! And for your patience and humor and time along the way. Every kid should be so blessed.
Congratulations, Pierce you are an inspiration to us all. I wish you good luck on your next hunt.